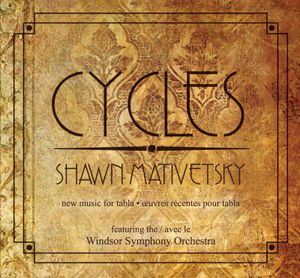 Over the past decade, 
Shawn Mativetsky
 – percussionist, composer and educator – has been working to combine his dual backgrounds in both Western and Indian classical music by commissioning new music for the tabla. The resulting works draw their inspiration from Western and Indian music in varying degrees, and reflect the personalities and approaches of the individual composers. The tabla, with its quasi-melodic sonorities, is a unique percussion instrument that produces a colourful palette of sounds, rhythms of extreme intricacy, and music of great depth and vibrancy. Cycles features new works for tabla from Canadian composers 
Paul Frehner
, 
Jim Hiscott
, 
Christien Ledroit
, 
Nicole Lizée
, and 
Bruno Paquet
 and features guest performances by the 
Windsor Symphony Orchestra
, directed by 
Brian Current
, as well as 
Marie-Hélène Breault
 on flute, 
Catherine Meunier
 on vibraphone, and 
Xenia Pestova
 on harmonium. 
Elementalities for flute, vibraphone and tabla – Christien Ledroit, 2000
1. Elemental I
2. Cereal
3. Floating
4. Elemental II
5. Metal Jacket for tabla and harmonium – Nicole Lizée, 2005
6. Les arbres célestes for tabla and tape – Bruno Paquet, 1994, rev. 2010
7. Shadow Play for flute and tabla – Jim Hiscott, 2007
8. Ke-Te for solo tabla – Paul Frehner, 2006
9. Trade Winds, concerto for tabla and string orchestra – Christien Ledroit, 2003
 
Au cours des dix dernières années, le percussionniste, compositeur et pédagogue
Shawn Mativetsky
s'est donné pour mission de fusionner musique classique occidentale et musique traditionnelle indienne. Dans cette optique, il a commandé des pièces de musique nouvelle pour tabla à différents compositeurs canadiens. Ces créations puisent leur inspiration dans la musique occidentale et indienne dans des proportions différentes et reflètent la personnalité et l'approche musicale spécifique de chaque compositeur. Le tabla est un instrument à percussion qui permet de produire une très grande variété de sonorités quasi mélodiques. La richesse des sons qu'il engendre et l'infinie subtilité des rythmes qu'on peut en tirer en font un instrument de musique unique en son genre aux résonances profondément riches et éclatantes. Cyclesprésente des oeuvres récentes pour tabla des compositeurs canadiens 
Paul Frehner
,
Jim Hiscott
, 
Christien Ledroit
, 
Nicole Lizée
 et 
Bruno Paquet
. Présents à titre de musiciens invités: le 
Windsor Symphony Orchestra
 dirigé par 
Brian Current
, 
Marie-Hélène Breault
 à la flûte, 
Catherine Meunier
 au vibraphone et 
Xenia Pestova
 à l'harmonium. 
Elementalities pour flûte, vibraphone et tabla – Christien Ledroit, 2000
1. Elemental I
2. Cereal
3. Floating
4. Elemental II
5. Metal Jacket pour tabla et harmonium – Nicole Lizée, 2005
6. Les arbres célestes pour tabla et bande – Bruno Paquet, 1994, rev. 2010
7. Shadow Play pour flûte et tabla – Jim Hiscott, 2007
8. Ke-Te pour tabla solo – Paul Frehner, 2006
9. Trade Winds, concerto pour tabla et orchestre à cordes – Christien Ledroit, 2003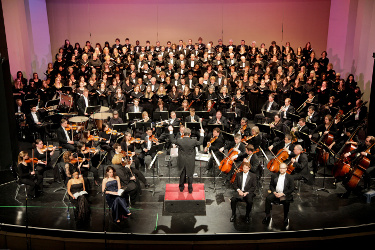 Elementalities
 is a set of short pieces, all based on different presentations and mutations of musical elements. 
Elemental I
 and 
Elemental II
 are mostly unmetred, giving a free-flowing feeling to the material. As its title would punnily suggest, 
Cereal
 is composed using serial techniques based on materials from the other movements; while the tabla part is entirely composed in the other movements, here the optional tabla part is improvised. In 
Floating
, the rhapsodic flute line 'floats' above the underlying ostinatos, gradually increasing in density, played by the tabla and vibraphone.
Inspired by K.K. Downing and Glenn Tipton circa 1983, 
Metal Jacket
 explores the raw, gritty qualities of the tabla and harmonium. At points in the work, the roles of the two instruments are reversed as the harmonium produces percussive sonorities and the tabla provides the melodic content through use of the tuning hammer. The work showcases the lower register of the harmonium, exploit- ing its rich, resounding tone, and emphasizing its compulsory need to "breathe." Like Downing and Tipton, the two sound sources at times intertwine to create detailed harmonic material and synchro- nized grooves. At other times, they trade off in a duel-like fashion.
Inspired by the famous Montreal ice storm of 1998, 
Les arbres célestes
 contrasts the warmth of individual life, the coldness of cosmic space, fantastic and celestial, created by the combination of live tabla and prerecorded tape, based on the composer's personal experiences during the storm.
In Shadow Play
, composer 
Jim Hiscott
 took his inspiration from Balinese shadow puppet theatre and married it with the Benares tabla tradition. The flute and tabla chase after each other in playful fashion, with each in turn taking on the role of soloist and accompanist.
Though the art of tabla solo is highly developed in the Indian classical tradition, the tabla normally does not appear alone; it is accompanied by a melodic instrument. In 
Ke-Te
, composer 
Paul Frehner
 sought to create an unaccompanied tabla solo. It is interesting to note that in contrast with a traditional tabla solo, which features much spontaneous improvisation, 
Ke-Te
 is principally composed, with only a couple of instances where ad lib is indicated.
Composer 
Christien Ledroit
 sought to create a tabla concerto in his work 
Trade Winds
, combining elements from the Indian classical tabla solo form with elements of a Western classical concerto. The title alludes to the winds that allowed East and West to meet, trade and exchange ideas. Inspired by Indian musical aspects such as
kaida
(a composed theme with improvised variations),
tihai
(rhythmic cadences), and
taal
(rhythmic cycles), Ledroit treats these materials in new ways, bridging the musical gap between East and West. In addition to playing tabla, the soloist also plays a setup of SABIAN Resonating Bells and two gongs.
Elementalities est une suite de courtes pièces, créées à partir de thèmes musicaux qui s'imbriquent et se mélangent. Les pièces Elemental I et II ne comportant presque pas de mesures métronomiques, il s'en dégage une impression de fluidité qui confère à l'œuvre une grande souplesse. La pièce Cereal, comme son titre le suggère plaisamment, est composée de thèmes sériels tirés des trames des autres mouvements ; alors que le tabla suit une partition rigoureuse dans les autres mouvements, dans celui-ci sa partition est facultative et laisse place à l'improvisation. Dans la pièce Floating, une densité musicale croissante est produite par la ligne rhapsodique jouée par la flûte, dont la mélodie aérienne semble « flotter » au-dessus de la basse ostinato jouée par le tabla et le vibraphone.

Inspirée par K.K. Downing et Glenn Tipton vers 1983, Metal Jacket met en valeur le caractère brut du tabla et de l'harmonium. Dans certains passages de la pièce, les deux instruments intervertissent leur rôle : l'harmonium produit des sons percussifs tandis que le tabla génère la ligne mélodique à l'aide du marteau d'accordage. L'œuvre, qui exploite le registre bas de l'harmonium et ses tonalités riches et sonores, révèle ainsi son « besoin impératif de respirer ». À la manière de Downing et Tipton, les deux motifs musicaux s'entrecroisent parfois et créent une trame sophistiquée où transperce le synchronisme des rythmes.

Les arbres célestes, dont la source d'inspiration fut la tempête de verglas qui a affecté la région de Montréal en 1998, est une pièce interprétée en direct au tabla, en dialogue avec une bande sonore préenregistrée. La combinai- son de l'instrument et de la machine rend compte de l'expérience personnelle du compositeur pendant la tempête en opposant la chaleur de la vie humaine à la froideur sidérale de l'espace. Pour la pièce Shadow Play, le compositeur Jim Hiscott s'est inspiré du théâtre d'ombres balinais, qu'il marie ici au tabla traditionnel de Bénarès. La flûte et le tabla se pourchassent de manière espiègle en prenant l'un après l'autre le rôle de soliste ou d'accompagnateur.

Bien que l'art du solo de tabla soit très répandu dans la musique traditionnelle indienne, il est habituellement accompagné d'instruments mélodiques. Dans la pièce Ke-Te, le compositeur Paul Frehner a délibérément composé une partition pour tabla seul. À la différence du solo de tabla traditionnel, qui fait une large part à l'improvisation, la partition de Ke-Te a été spécifiquement écrite, ne laissant à l'interprète que quelques mesures où il peut improviser ad libitum.

Avec sa pièce Trade Winds, le compositeur Christien Ledroit a créé un concerto pour tabla en combinant des éléments musicaux de la musique de tabla traditionnelle indienne avec des éléments du concerto classique occidental. Le titre fait allusion aux vents dominants qui ont permis à l'Est et l'Ouest de se rencontrer, de partager et d'échanger des idées. Inspiré par certaines formes musicales indiennes telles le kaida (thème principal avec variations improvisées), le tihai (cadences rythmiques) et le taal (cycles rythmiques), Ledroit aborde ces styles d'une façon toute particulière, de manière à faire se rencontrer musicalement l'Orient et l'Occident. Pour ce faire, le soliste utilise le tabla, deux gongs, ainsi qu'un assortiment de cymbales mélodiques « Resonating Bells » de marque SABIAN.